Alison Pople QC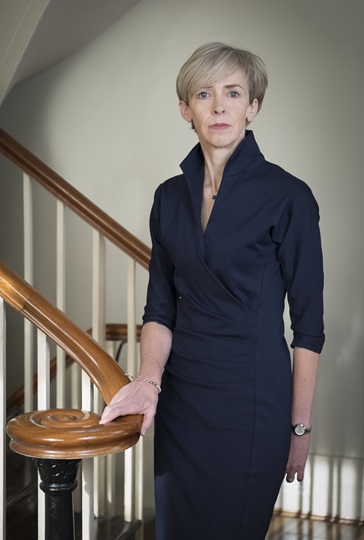 "She is brilliant.. incredibly detailed and tactically good"
- Chambers & Partners
"Star quality.. very clear and succinct advocacy style"
"A great cross-examiner"
"Clients absolutely love her"
- Who's Who UK Bar
Alison Pople is widely recognised as a leading silk with particular specialisms in financial and commercial crime and corporate crime and investigations. Extremely highly regarded, she is routinely instructed in high profile, serious and complex criminal investigations and proceedings for both individual and corporate clients.
Alison is skilled in addressing the complex and sensitive issues faced by high-profile, politically exposed persons or otherwise exposed individual clients or corportate clients.
Her expertise embraces the interface between the commercial world and criminal or regulatory investigations including issues of corporate fraud and false accounting, insider dealing, criminal cartels, tax fraud, domestic and international corruption and corporate regulatory issues.
In relation to proceeds of crime issues Alison is experienced in advising and representing clients facing legal action under POCA, including Part 2 (confiscation), Part 5 (civil recovery), Part 7 (money laundering) and Part 8 (investigations). Alison is recognised as a skilled and persuasive advocate in both jury and non-jury proceedings.
A significant part of her practice is advisory, on self-reporting issues and on strategy from the commencement of criminal investigations by the Serious Fraud Office, Financial Conduct Authority, Competition and Markets Authority and other regulatory bodies in the UK. Alison is adept at steering an issue away from criminal investigation by early and decisive strategic action.
She frequently advises clients within and outside the UK on issues and investigations with global reach. Alison works closely and collaboratively with lawyers in other jurisdictions to provide clients with a unified strategy.
Alison also acts as a Special Advocate, instructed by the Attorney General in High Court, Administrative Court or SIAC proceedings.
Recent & Current Cases
The first successful chellenge to an Unexplained Wealth Order since the introduction of legislation in 2018 via the Criminal Finances Act 2017. Alison represnted one of three successful Respondents who secured the discharge of UWOs originally obtained by the NCA without notice.
Successful 'no charge' decisions, after written representations to the SFO, in respect of two separate and senoir individuals under criminal investigation in the Serco investigation.
Successful strategic approach to UK authority to avoid criminal investigation into corporate client in respect of potential failure to prevent facilitation of tax evasion.
Other notable instructions include;
Advising a multinational corporate subject to an SFO investigation into alleged historic overseas corruption offences.
Advising a senior corporate figure subject to a long-running SFO investigation into suspected bribery, fraud and sanctions offences in a number of jurisdictions.
Advising an individual under civil cartel investigation by the CMA.