Kathryn Arnot Drummond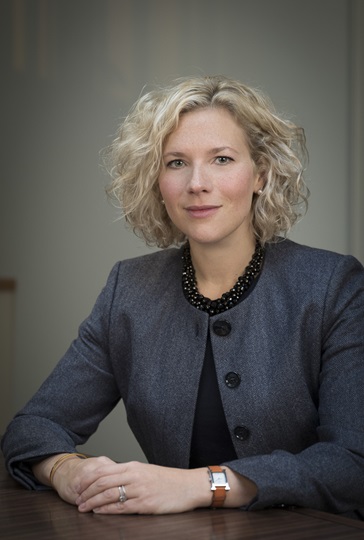 "She brings a breadth of knowledge, first-rate work ethic and confidence to each instruction"
- Legal 500
Kathryn's membership of Cloth Fair Chambers is a recognition of her expertise as a junior in financial crime (individuals and corporate) including fraud, corruption and tax evasion offences and other serious and complex crime work.
A mature court advocate, experienced in jury trial and appellate work, Kathryn has acted as both leading and junior counsel in a number of fraud and significant general criminal cases. She provides strategic advice to individuals as well as multi-national corporations in relation to both criminal and regulatory investigations.
Kathryn's familiarity with the financial services and extractive industries, emerging markets and parallel foreign proceedings makes her ideally suited to the demands of complex, serious and high-profile investigations and casework.
Kathryn's general crime work has also encompassed defending criminal charges of attempted murder, historic sexual offences and child destruction.
Recent & Current Cases
Kathryn is currently advising a publicly listed company in an extractive industry in relation to multi-jurisdictional corporate criminal liability.
Kathryn is instructed in relation to a high profile SFO investigation into allegations of multi-jurisdictional bribery.
Kathryn is also instructed pre-charge to advise a former CEO of a hedge fund in regard to a multi-jurisdictional investigation into alleged offences of fraud and money laundering.
Other notable instructions include:
Leading counsel in a multi-handed company fraud trial involving complex legal argument. Defendant acquitted of all charges after trial.
Represented the Chief Operating Officer of Afren PLC, charged by the SFO alongside the company's former CEO with Fraud Act 2006 and money laundering offences.
Advised a global investment bank in relation to a regulatory and criminal investigation in the UK whilst parallel proceedings were ongoing in the USA. FCA investigation discontinued.
Advised a spread betting company on personal account dealing/insider dealing.
Represented a film producer against charges of conspiracy to cheat the revenue and fraudulent claiming of film tax credits.
Represented a company director charged with the running of a boiler room fraud involving fancy coloured diamonds. Prosecution offered no evidence after successful challenge of the prosecution experts.
Advice to a pharmaceutical company and directors under investigation for the commission of offences under the Misuse of Drugs Act as a result of wholesale foreign export on strategy and approach to interview.
Advice to an unregulated entity in a sensitive commercial environment in relation to a possible SAR.