Ian Winter KC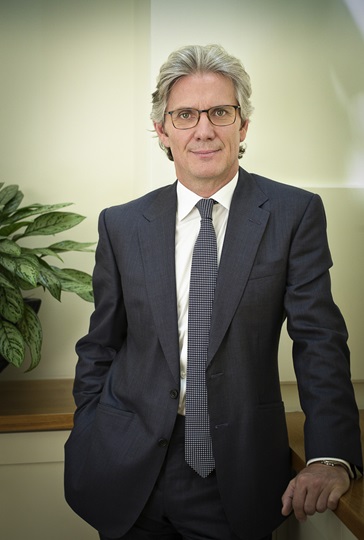 "A tremendous and fearless advocate, who applies his huge intelligence with inexhaustible rigour and energy. Having him lead the team can be the difference between winning and losing. A pleasure to work with."
- Legal 500
"His advocacy is brilliant, his legal analysis is superb and his strategic thinking is second to none. His attention to detail is also phenomenal."
"An extremely impressive performer who is in it to win it"
"There is nobody better at trial advocacy than Ian Winter KC."
- Chambers & Partners – Star-rated in Financial Crime, and Band 1 in Crime & Financial Crime: Corporates
Ian Winter KC is firmly established as one of the leading silks at the Bar. A focused, highly sought-after criminal specialist with a particular emphasis on fraud and financial crime. He is regularly instructed to advise and represent companies as well as individuals involved in cases brought by the Serious Fraud Office and Financial Conduct Authority who require complex strategic advice from the outset.
Ian also represents clients on matters of professional discipline, appearing at hearings in front of a variety of regulatory bodies.
He has appeared in the commercial court and attracts market attention in the libel and defamation arena.
Ian regularly appears in cases in Hong Kong, Singapore, Gibraltar and the Isle of Man.
Recent & Current Cases
Ian recently represented Tom Kalaris, a former executive of Barclays, charged by the SFO following its investigation into the 2008 recapitalisation of the bank. Ian secured an acquittal for his client following a trial at the Central Criminal Court.
Ian successfully represented John Scouler, the former commercial director of Tesco, charged with fraud and false accounting by the SFO. He is also advising suspects in relation to the SFO investigations into ENRC, Unaoil and Airbus.
Ian successfully represented May Hao before the Court of Final Appeal in Hong Kong.
Ian also acts for a Singapore doctor now appearing before the General Medical Council, having previously acted for her in regulatory proceedings in Singapore and before the American College of Surgeons.
Ian represented Thomas Chan in Hong Kong in the city's biggest corruption trial involving the former Chief Secretary of the Special Administrative Region. He represented stock broker Ben Anderson charged by the FCA with insider dealing offences arising from Operation Tabernula, the largest ever investigation into share trading abuses by the city regulator. Following a four-month trial Ian secured an acquittal for Mr Anderson.