Clare Sibson QC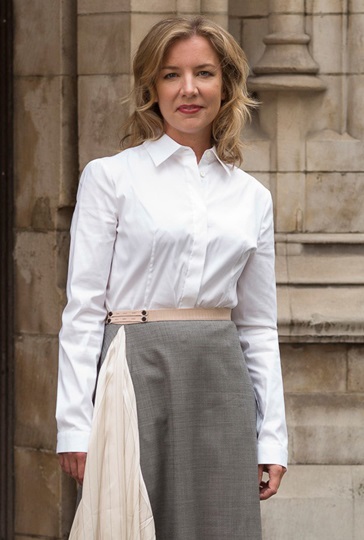 "Incredibly clever and eloquent... has that touch of magic. You sometimes think that if you worked hard enough, you could do it to her standard, but you can't"
- Chambers and Partners
Clare Sibson is a leading silk and considered one of the brightest legal minds at the Bar. Upon taking silk in 2016 she instantly attracted instructions of the highest level in fraud and financial crime. "Extremely thorough and immensely capable," "she grasps technical issues quickly" and is "praised for her manner with clients". In court, even when appearing amongst the most able Queen's Counsel, drawn from both the Commercial and Criminal Bars, her advocacy is said to stand out as "pitch-perfect".
Clare currently represents individuals facing investigation in many of the highest profile cases. In January 2018, within days of the collapse of Carillion – the largest ever trading liquidation in the UK – Clare had been retained to advise and represent one of its former CEOs. In the spring and summer of 2018, she defended Colin Bermingham, Barclays Banks' Euro liquidity manager throughout the 2008 financial crisis, in respect of allegations of Euribor manipulation. In 2019, Clare successfully defended John Varley who was Chief Executive of Barclays Plc between 2004 and 2011, on charges brought by the SFO.
Clare previously defended Rebekah Brooks, throughout a nine-month trial of allegations of phone-hacking, payments to public officials and perverting the course of justice, resulting in her acquittal on all charges. She also acted for Robert Tchenguiz in the successful High Court challenge of the SFO's search warrants against him.
Clare has a specialism in corporate liability, where her clients have included Tesco Plc, Petrofac Plc, Olympus Corporation, and a 'Big Four' accounting firm. Following its restatement of its 2014 accounts, Clare represented Tesco in proceedings which concluded in a Deferred Prosecution Agreement. In 2015, she represented Olympus Corporation in the Crown Court and Court of Appeal on Companies Act charges, after which verdicts of not-guilty on all counts against the company were entered. She currently acts for multiple FTSE listed companies facing criminal or regulatory investigation in the UK and overseas.
In addition, Clare has a significant advisory practice addressing the potential criminal and regulatory dimensions of commercial situations involving matters such as insurance arrangements, securities trading and trade secrets. Her work includes giving real time advice on anti-terrorist legislation in the context of live negotiations for the release of hostages