Jonathan Barnard QC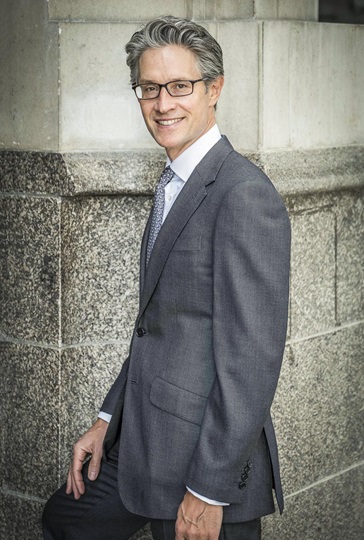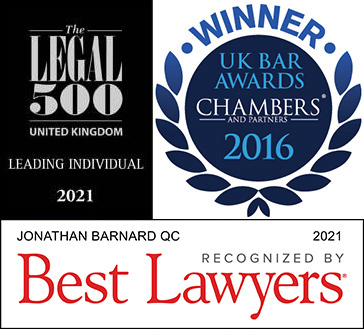 "'One of the best strategists out there…excellent on his feet".
- Chambers and Partners
Chambers & Partners 2021
Ranked in New Silks for Financial Crime (Individuals), Financial Crime (Corporates) & Crime.
Winner, Crime junior of the Year 2016
Jonathan is a highly respected leading advocate in the fields of crime and fraud, operating "at the highest end of the market". Singled out as an "elegant", "charismatic" advocate and "excellent strategist", he wins praise for his "supreme" judgement and "superb analytical skills". Jonathan is routinely instructed to represent professional and corporate clients in high-profile, financial and heavyweight criminal matters both at trial and for strategic advice at the investigation stage. "A class act", he is noted for being "incredibly intelligent", "extremely industrious" and "really great to work with".
Jonathan represented Victor Dahdaleh, the "power broker" acquitted on all counts of overseas bribery brought by the SFO. He also secured the acquittal of Eddy Shah, the former media magnate, on all historical rape charges.
More recently, Jonathan represented
Roger Jenkins, the former head of investment banking in the Middle-East for Barclays Bank, over charges of conspiracy to commit fraud by false representation. The charges related to the bank's capital raising from Qatari investors in 2008. Client acquitted of all charges.
Carl Rogberg, former UK finance director at Tesco, over charges of fraud and false accounting brought by the SFO. Client acquitted of all charges.
Robert Hallett, a former director at Alstom Network Ltd, charged by the SFO with bribery and corruption offences. Client acquitted of all charges at trial.
The former senior partner of a major accountancy firm, found not guilty of all charges before the Supreme Court of Gibraltar
A doctor in a high-profile private prosecution concerning landmark gender abortion issues, in which the High Court upheld the decision from the Crown Court to stay proceedings with costs
The CEO of a mining company in successfully resisting the SFO'S High Court application for a voluntary bill of indictment
and advised
Property tycoon Raymond Kwok, the only defendant to be acquitted in Hong Kong's largest ever graft trial
The last editor of The News Of the World in his long running contempt proceedings before Parliament
A former high-ranking official at the Bank of England in relation to the SFO probe into LIBOR fixing
Jonathan's current instructions include
Advising Rio Tinto Plc in SFO investigation
Advising a major bank in relation to an FCA Prosecution